Bourbon with Rob liquor from the Mitten
Rob and his family came over tonight with a daughter who needed her ankle looked at by an orthopaedic surgeon (not me) and bottle of Michigan-made bourbon (much more me)
He brought Traverse City Whiskey Co. Bourbon to compare to my bottle of Michigan-made bourbon—New Holland Artisan Spirits Beer Barrel Bourbon.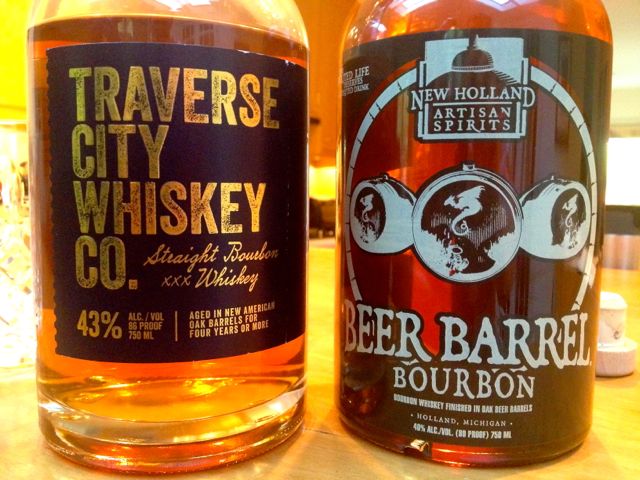 We tried the New Holland Bourbon first. It had a pleasant sweetness but a moderately sharp alcohol bite at first.
The Traverse City Whiskey Co. Bourbon was much less sweet and much less sharp than the New Holland. It wasn't as complex, but was very easy to drink.
Rob has a history of "blind taste tests of alcoholic drinks", so we thought we'd try a simple version. I went into the living room and he poured me a glass of one of the two. With a 50/50 chance, I tried to taste for either the bite and sweetness of the New Holland or the smoothness of the Traverse City. I was successful in my guess that he poured me the New Holland.
---
---